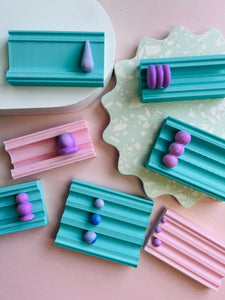 Made from biodegradable filament
You will receive al of the rollers in this image. 

The bead rollers are 6.5cm in length with various sized beads (please check their individual listings for more info) 
It may take some patience and experimentation to get the perfect amount of clay for the bead so I suggest practising with some scrap clay. 
Wash with cold soapy water gently. Do not apply any heat to these rollers. 
Made to order so please allow 7 business days for dispatch.