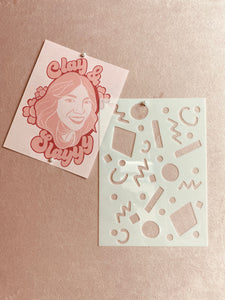 These stencil screens are roughly A6 in size. Made from a durable reusable material.
You can roll these into your clay to create a raised texture when removed.
You can also place them on your clay and then use paint or mica powder over the top.
Please clean when using additional mediums such as powder and paint, as soon as possible to prevent ruining your screen.
Ready to ship 1-3 days after ordering.